Conference Hotel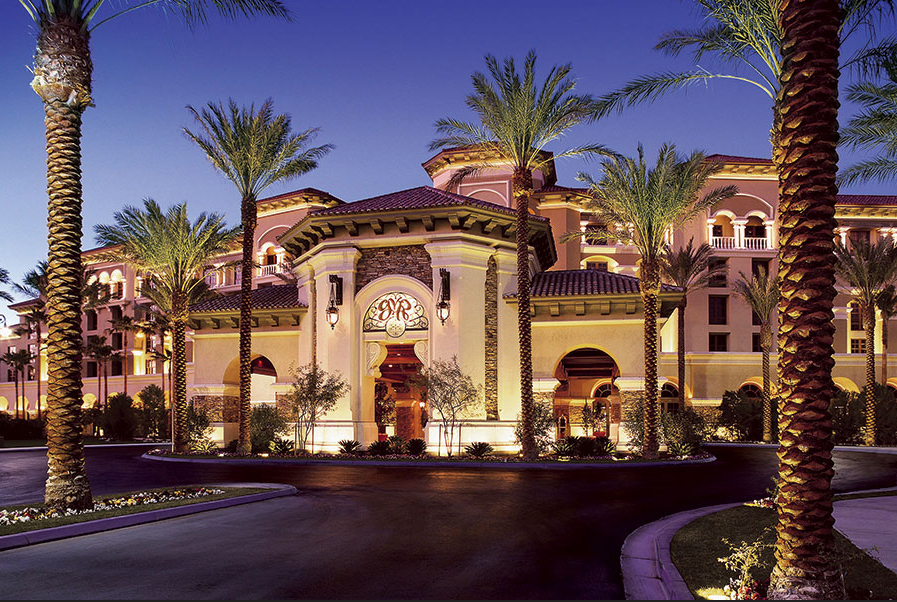 The Green Valley Ranch Resort Spa & Casino
2300 Paseo Verde Parkway
Henderson, Nevada 89052
Call-in reservations:  (866) 782-9487 - use the code GCIEW23 (or GCIGE23 for the government rate block).
Reserve your room online and receive the group rate. The group rate will be available for reservations until Tuesday, April 25, 2023 as space allows.
EWRI has blocked a small number of overnight sleeping rooms at a special group rate for your convenience.  Rooms in the block are available for Friday, May 19, 2023 - Thursday, May 25, 2023.  If you are unable to secure your room within those dates, please call the hotel for assistance. If you still need assistance, please contact Mark Gable.
Base Room:  $180.00++
King Room: $190.00++
Double Queen Room: $200.00++
Executive Suite:  $280.00++
Government: At prevailing government rates (limited in quantity), and are inclusive of resort fees.
Rooms rates are only guaranteed until Tuesday, April 25, 2023.
* Please be advised that all rates quoted are per room, per night, single or double occupancy.  A charge of $25 will be added for each guest room over double occupancy.  
A $20.00 resort fee plus 14% tax per night will be applied to each guest room, which includes basic daily in-room internet (currently at $12.99 per day), daily newspaper, scheduled shuttle to and from McCarran International Airport and Strip, and admission to the exercise facility at the Resort (currently at $39.00 per day). 
Important note: Please be vigilant if approached by a business claiming to be a housing provider for EWRI Congress 2023 - they may attempt to contact you or your company to book your hotel rooms through them. Don't get ripped off!
The American Society of Civil Engineers has no affiliation with these organizations and cannot vouch for their services in any way. There is NO official housing agent for EWRI Congress 2023 - you get the best deal by booking directly with the Green Valley Ranch Resort Span & Casino through the conference link above.
Entering into an agreement with a different company can potentially cost you money, with no guarantee of an actual hotel reservation. Booking rooms through any other company is at your own risk and responsibility. No housing company or agency is authorized to place reservations on behalf of EWRI or ASCE.
Travel
Airport
Harry Reid International Airport
5757 Wayne Newton Blvd, Las Vegas, NV 89119

Green Valley Ranch offers complimentary airport shuttle service exclusively for hotel guests.  Seating is limited and available on a first come, first serve basis.

For questions, please contact the Green Valley Ranch Resort Spa & Resort Bell Desk at 702-617-7745.
Shuttles from the airport to the hotel depart at:  7:00 am | 9:00 am | 11:00 am | 1:00 pm | 3:00 pm | 5:00 pm | 7:00 pm
Airport pick up is located at Terminal 1 on Level 0 between stalls 21-23.

While we always do our best to exceed our guests' expectations, please note that rare delays may occur due to circumstances beyond our control.

Shuttles from the hotel to the airport depart at:  6:00 am | 8:00 am | 10:00 am | 12:00 pm | 2:00 pm | 4:00 pm | 6:00 pm
Parking
Valet & Self Parking
Parking at the Green Valley Ranch Resort Spa & Casino is completely complimentary.
Rental Cars
Several car rental companies, including Avis and Budget, have deals for ASCE members.